Preschool 2018-2019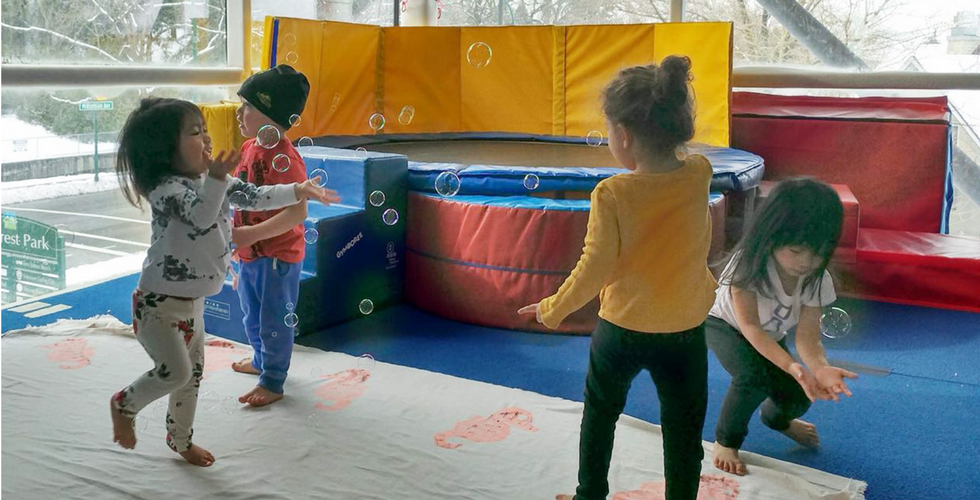 Preschool classes offer coach guided lessons for independent learners with a focus on the fundamentals of movement and basic gymnastics elements.
TINY TUMBLERS
A 55 minute class for 3-4 year olds ready to participate independently and follow directions while learning basic gymnastic skills safely.
LEAPIN' LEMURS
Action packed 55 minute class for 4-5 year olds with the focus on gymnastics basics, progressions and fun.
3-4 YEARS

TINY TUMBLERS

55MIN

 
Monday
Tuesday
Wednesday
Thursday
Friday
Saturday
Sunday
Millennium
9:15a
11:30a
2:15p
10:15a
1:15p
9:15a
10:15a
1:15p
9:15a
2:15p
9:15a
 
Treehouse
1:15p
2:15p
4:00p
1:15p
5:00p
1:15p
2:15p
4:00p
1:15p
5:00p
1:15p
2:15p
4:00p
1:00p
4:00p
3:00p
St. James
11:45a
1:15p
11:45a
2:15p
11:45a
1:15p
2:15p
11:45a
2:15p
11:45a
 
4-5 YEARS

LEAPIN' LEMURS

55MIN

 
Monday
Tuesday
Wednesday
Thursday
Friday
Saturday
Sunday
Millennium
10:15a
1:15a
9:15a
11:30a
2:15p
3:30p
10:15a
1:15p
2:15p
9:15a
11:30a
2:15p
3:30p
10:15a
1:15p
10:15a
11:30a
9:15a
Treehouse
5:00p
 
5:00p
 
5:00p
 
4:00p
St. James
2:15p
9:00a
1:15p
3:30p
5:00p
2:15p
2:15p
1:15p
1:15p
 
FEES FOR PRESCHOOL CLASSES

 
Monday
Tuesday
Wednesday
Thursday
Friday
Saturday
Sunday
Fall
MILL, SJ, TH
$305
$327
$327
$327
$327
$327
$283
Winter
MILL
$196
$218
$218
$218
$218
$218
$218
Winter
TH,SJ
$196
$218
$218
$218
$218
$218
$218
Spring
MILL 
TH, SJ

$218
$218

$262
$262

$262
$262

$262
$262

$218
$240

$218
$240

$196
$218