Fundraising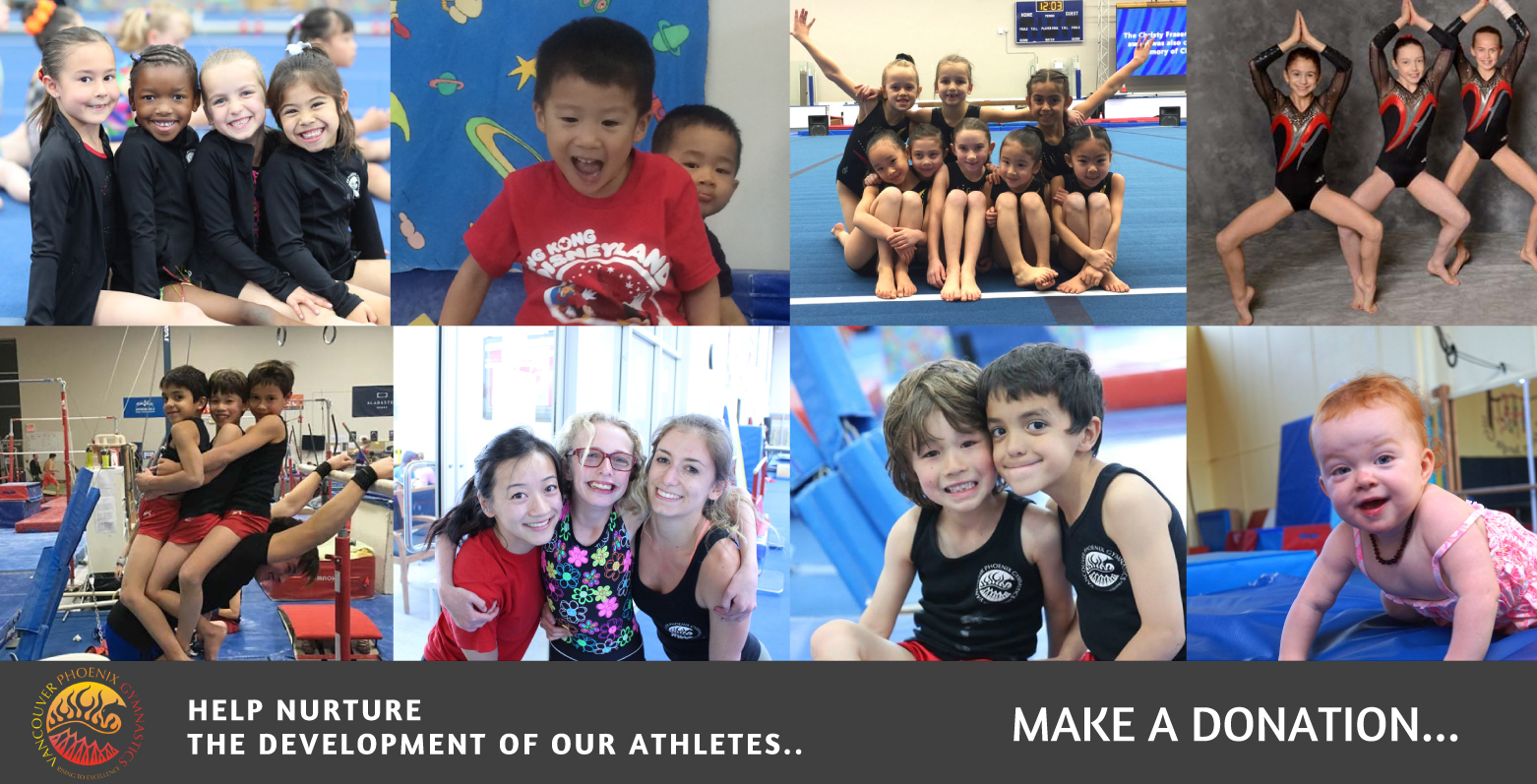 There are many ways to support Vancouver Phoenix Gymnastics. Our fundraisers help keep the Phoenix community spirit alive.  Through the years, we have received dedicated support from our Phoenix family and together we can help reach our goals!  

We are excited to roll out our Fundraising Campaign for 2017-2018!
Did you know Vancouver Phoenix has been at our Millennium location for 12 years? So it's high time for a facelift!
For 2017-2018 season, we are fundraising for our PHOENIX CLUB INFRASTRUCTURE FUND. Through this campaign, we would like to upgrade both our facilities with new gymnastics equipment, premise and technological improvements. 
 
2017-2018 FUND FOCUS AND PRIORITY GOAL: 100,000
I. Security & Safety       
Security cameras upgrade
Mezzanine enclosure
Lobby Front door replacement
II. Equipment Upgrades
Women's Uneven Bars - St. James Gym                   
Men's Ring Stand - Millennium Gym                         
Mats (crash, sting, landing) - Millennium and St. James gyms                    
Foam Pit infrastructure                
WAYS TO SUPPORT:

National Sport and Trust Fund (NSTF) Donation
We have set up the National Sports Trust Fund in Phoenix's name to launch our Club Infrastructure Fund through Sports BC where you can participate and receive a tax receipt (for amounts $20 over).
Click for more details on how to donate. 
Visit http://sportbc.com/ > Programs & Services > National Sport Trust Fund
Pocky for Sale



Enjoy Pocky for snacks! Perfect for token gifts to your friends, family, teachers and classmates during special holidays like Christmas, Valentines and Easter!
3 Flavors to choose from:
Strawberry, Chocolate and Pejoy!
10 pack - $12.50
Case (160 boxes) + 10 Bonus Pocky - $200

100%  Proceeds will go to Phoenix!
Pocky Chocolate is the perfect every-day, all-occasion snack.
Email info@phoenixgymnastics.com for orders.
Click for more details.
For more information about our donation campaigns please contact Missy Preston at 604-737-7693 ext 124.